Prof. Sawicki Receives
$360,000 Research Award
Prof. Jerzy Sawicki, Vice President for Research, and D. E. Bently and A. Muszynska Endowed Chair in the Department of Mechanical Engineering, has received $367,445 in research funding from the University Space Research Association (USRA). Prof. Sawicki's research focuses on the development of nondestructive evaluation (NDE) techniques to identify manufacturing-related flaws in advanced materials and structures, and to identify damage and degradation that occurs during operation. Prof. Sawicki's research will be used to improve material processing techniques and material models. Another aspect of his research involves structural health monitoring techniques to predict anomalies and faults in gas turbine engine components. Prof. Sawicki's goal is to develop physics-based models for crack detection methods and to derive on-board detection and health monitoring methods to ensure safe operation.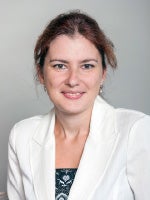 Prof. Tatyana Guzman joined the Maxine Goodman Levin College of Urban Affairs at CSU in fall 2013 as an assistant professor of public finance and policy analysis. Prof. Guzman's research interests include municipal finance, higher and secondary education finance, tax preferences, and public budgeting. Prof. Guzman has studied various aspects of higher education finance, including student loans, federal financial aid for both traditional and online students, and education-related personal income tax credits and deductions. She has co-authored a book chapter on the meta-analysis of school voucher programs. She has also studied government budgeting issues and the determinants of the credit quality (that is, the credit ratings) of states and municipalities. Last year Prof. Guzman conducted a fiscal impact analysis of the Ohio Historic Preservation Tax Credit (OHPTC) for the Ohio Development Services Agency (ODSA). She is currently expanding her work to include a societal cost-benefit analysis of OHPTC.

Featured Researcher Video Series - Ken Sparks
Research by Prof. Ken Sparks is the focus of the latest installment of the Featured Researcher Video series.
Prof. Sparks is an associate professor in the College of Education and Human Services, and the director of the Human Performance Laboratory (HPL) at Cleveland State University. He also directs the faculty and staff Fitness for Life program at CSU. His areas of research include the treatment of diabetes mellitus and cardiovascular disease, and he has published several studies on the delivery and effectiveness of transtelephonic monitoring for cardiac patients during rehabilitation. As a member of a committee appointed by the American Association of Cardiovascular and Pulmonary Rehabilitation (AACVPR), he wrote the position stand for telemedicine use in cardiac rehabilitation programs. Prof. Sparks has helped develop computerized programs for monitoring cardiac rehabilitation patients and their outcomes. Over 500 hospitals nationwide use his programs. He has a life-long passion for running and he has written two books on training and fitness for runners: The Runner's Book of Training Secrets (Rodale Books, 1996), and Long Distance Runner's Guide to Training and Racing (Prentice Hall, 1984). Prof. Sparks works with various research and development groups in the community to develop products for the rehabilitation and exercise industry. He has worked with Orbital Research, Inc. to develop a garment that can monitor the physiological functions of astronauts during space travel. He is also working with The ScottCare Corporation on external counterpulsation therapy for the treatment of athletic injuries. He is currently collaborating with the College of Engineering on an NSF grant for intelligent exercise machine technology.
We encourage you to learn more about Prof. Sparks' research and to take a look at our previous Featured Researcher Videos.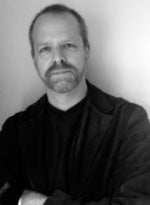 Prof. Greg D'Alessio is an associate professor of composition in the Music Department, where he also serves as the coordinator of the electronic and computer music program and of a new bachelor's degree program focused on popular music. His honors and awards for music composition include a commission from the Koussevitzky Music Foundation in the Library of Congress, the Aaron Copland Prize, a Guggenheim Foundation fellowship, a Cleveland Arts Prize, two Individual Artist Awards from the Ohio Arts Council, the Board of Director's Prize from the Society for Electro-Acoustic Music (SEAMUS), the Community Partnership for Arts and Culture, and a fellowship to the Tanglewood Music Festival. He has also received fellowships for the Aspen Music Festival, the Wellesley Composer's Conference, and June in Buffalo. Prof. D'Alessio has been granted artistic residencies at many creative arts communities, including Yaddo, the MacDowell Colony, the Virginia Center for the Creative Arts, the Atlantic Center for the Arts, and Ragdale. His music has been chosen for performances at conferences of the Society of Composers (SCI) and the Society for Electro-Acoustic Music (SEAMUS).
Prof. D'Alessio's music has been performed by groups such as the Da Capo Chamber Players, the Slee Sinfonietta, the Dali Quartet, Earplay, No Exit, Ars Futura, the Oberlin Contemporary Music Ensemble, the Manhattan Wind Quintet, and the Cleveland Chamber Symphony. He has been a visiting composer at the Cleveland Institute of Music, the Cleveland Institute of Art, the University of Illinois at Chicago, and the University of Wisconsin-Madison. His full-length mixed-media opera The World Above Us was presented by the Cleveland Public Theatre in 2013.

News from the Technology Transfer Office
New Protection for Trade Secrets
On April 27, 2016, Congress passed the Defend Trade Secrets Act (DTSA), which President Obama signed into law in May. The DTSA extends the Economic Espionage Act of 1996 (EEA), which criminalizes trade secret thefts, to the civil arena. Trade secret owners can now file trade secret theft suits in federal district courts without resorting to another basis for jurisdiction, such as the ill-fitting Computer Fraud and Abuse Act. This article highlights five important things to know about the DTSA.
Technology Validation and Start-up Fund (TVSF) RFP Deadline Approaching
The Ohio Third Frontier through the TVSF recently released its first 2016 RFP. The TVSF has been designed to: (1) Support protected technologies developed at Ohio research institutions that need validation and proof that will directly impact and enhance their commercial viability and their ability to support a start-up company; and (2) Support Ohio start-up and young companies that license these validated and proven technologies from Ohio research institutions. Please contact Jack Kraszewski of the TTO if you intend to submit a proposal.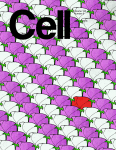 A paper by Prof. Aimin Zhou from the Center for Gene Regulation in Health and Disease (GRHD) and the Department of Chemistry has been published in the June 2 issue of the journal Cell. The paper by Prof. Zhou and his colleagues explains the origin of transmembrane and coiled-coil domains 1 (TMCO1) defect syndrome, which commonly leads to distinctive craniofacial dysmorphism, skeletal anomalies, mental retardation, ataxia, and many other symptoms. Their findings could spur the development of new therapies for TMCO1 defect syndrome treatment. According to the Journal Citation Reports, Cell had a 2014 impact factor of 32.2, ranking first out of 289 journals in the field of biochemistry & molecular biology. Among all fields of research, Cell was ranked first in terms of citations from 1995-2005 with an average of 161 citations per paper.

NIH Receives $2 Billion Boost in Senate Spending Bill
On June 7, a US Senate spending panel provided a $2 billion boost to the 2017 budget of the National Institutes of Health (NIH), which is a 6.2% increase to $34.1 billion. This is the second year in a row that the Senate has slated the agency for a large increase after 12 years of flat budgets. "This is tremendous and we are profoundly grateful to [committee leaders] for taking a critical step toward rebuilding the stability of the NIH budget," said Jennifer Zeitzer, director of legislative relations for the Federation of American Societies for Experimental Biology in Bethesda, Maryland.
_____________________________________________________________________________
Please share with us important news or updates on your research, scholarly, or creative activities. Updates may be related to a paper that has been accepted for publication in a high-impact journal, a book you've just published, your work that will be exhibited at a prominent institution, or other updates you wish to share with our office. Send details to j.yard@csuohio.edu and d.j.simon@csuohio.edu.
_____________________________________________________________________________
This newsletter is compiled and published by
The Office of Research