Table of Contents




CSU Receives Innovation and Economic Prosperity University Award




Peer Reviewers & NIH Staff on Constructing Successful Grant Application

Prof. Li Receives $2.2 Million
NIH R01 Research Award
Prof. Bibo Li of the Center for Gene Regulation in Health and Disease (GRHD) and the Department of Biological, Geological, and Environmental Sciences (BGES) has received a $2.2 million R01 research award from the National Institutes of Health. Prof. Li's award, "Mechanisms of RAP1 functions in monoallelic VSG expression in Trypanosoma brucei," focuses on the cells of eukaryotic organisms (such as humans) which have linear chromosomes. Just like the plastic ends of a shoelace keep the ends of the shoelace from fraying, telomeres (that is, telomeric DNA and its associated proteins) at the end of chromosomes are essential for chromosome stability and genome integrity, and help prevent tumor formation at the organismal level.
Trypanosome brucei is a eukaryotic pathogen that causes sleeping sickness, which is fatal in humans. Like other eukaryotic organisms, telomere proteins are essential for T. brucei viability. In addition, antigenic variation is an important pathogenesis mechanism because T. brucei regularly switches its major surface antigen, VSG, thereby evading its mammalian host immune response. VSGs are expressed exclusively from telomere-adjacent loci, and only one type of VSG is synthesized and deposited on T. brucei cell surfaces at any one time. Such monoallelic VSG expression is critical for the effectiveness of antigenic variation. Prof. Li has demonstrated during previous funding periods of her R01 project that a T. brucei telomere protein, TbRAP1, is essential for monoallelic VSG expression and T. brucei cell survival. Prof. Li's new R01 award will enable her to continue to investigate the mechanisms of how TbRAP1 ensures the monoallelic expression of VSG and will help build a solid foundation for the future development of anti-parasite agents.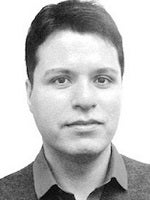 Prof. Javid Validashti is an assistant professor in the Department of Mathematics. He received his Ph.D. from Purdue University in 2007, and held postdoctoral positions at the University of Kansas and the University of Illinois at Urbana-Champaign before joining CSU in 2015. His research interests include commutative algebra and its interactions with algebraic geometry and combinatorics. Broadly speaking, commutative algebra is the use of algebraic tools to study the solutions to polynomial equations that involve many variables. Prof. Validashti has worked on the theory of graded algebras and integral dependence, equisingularity theory, syzygies and singularities, and symbolic powers of ideals. The main objective of this research is to understand how geometric ideas manifest themselves in algebraic structures and invariants. Prof. Validashti's current research investigates how these algebraic invariants can be computed in combinatorial settings.

Featured Researcher Video Series - Rama Jayanti
Research by Prof. Rama Jayanti is the focus of the latest installment of the Featured Researcher Video series.
Prof. Jayanti is a professor in the Department of Marketing and a Fulbright Fellow. Her research focuses on consumer and organizational learning and innovative research techniques to uncover rich insights on how learning transforms and empowers people. Her recent publications have examined consumer learning outcomes in online social communities, pharmaceutical company learning through market failures, organizational learning in emerging economies, and consumer learning of environmentally friendly green behaviors. Prof. Jayanti is currently involved in multi-disciplinary research to understand the effects on frontline employee learning of theory-based interventions administered through field experiments. In addition to her teaching career at CSU, Prof. Jayanti taught at Arizona State University in Tempe, Arizona; Indian Institute of Management in Bangalore, India; and Berufsakademie in Heidenheim, Germany. She serves on several editorial review boards for marketing journals, has served as an invited panelist for local business seminars, and has been featured on TV and radio for her expert opinion.
We encourage you to learn more about Prof. Jayanti's research and to take a look at our previous Featured Researcher Videos.

Prof. Holly Holsinger is an associate professor in the Department of Theatre and Dance. Her research and creative activities focus on devised theatre, which is an artistic process that results in original theatrical works. This non-traditional method involves constructing performances from research, writing, found text, improvisation, and physical/vocal scores. Devised theatre, which is often used in collaboration with other artists, seeks to build performances outside the customary single-playwright model. Prof. Holsinger also serves as the director or performer in these original works. She is especially interested in creating performances that reveal and confront the struggles and oppression of women and minorities.
Some of Prof. Holsinger's recent creations include an updated version of her solo performance, Frankenstein's Wake, which is a gender-bending twist on Mary Shelley's novel. The play has been presented Off-Broadway in New York, at Link's Hall in Chicago, and in Irvine, California, and was hailed as an "exhilarating bravura performance" by Time Out New York. Prof. Holsinger also co-wrote and directed Ancestra at Cleveland Public Theatre (CPT), which resulted from student and community explorations and centered on the National Woman's Rights Convention in Cleveland in 1853. Early research for the play was supported by a CSU Engaged Learning Award and a grant from Cuyahoga Arts and Culture. Another recent work, Insomnia: The Waking of Herselves, was performed at CPT and the North American Cultural Laboratory (NACL) in New York. Prof. Holsinger's work has been featured in the Canadian Theatre Review, the Theatre Journal, and the book Grotowski's Objective Drama Research. She has performed throughout the United States, and in Canada, Romania, Belgium, and Brazil, and has shared her performance research with artists in Denmark, Colombia, and Spain.
As a 2016 Creative Workforce Fellow, Prof. Holsinger received $15,000 to fund her artistic work this year. She was recently awarded a CSU Distinguished Faculty Award in teaching, partly because of the ongoing inclusion of students in her research and performances. Samples of Prof. Holsinger's work can be viewed at www.hollyholsinger.com.

CSU Receives Innovation and Economic Prosperity University Award
CSU is one of six universities to receive the Innovation and Economic Prosperity (IEP) designation from the Association of Public and Land-grant Universities (APLU) in 2016. The designation acknowledges that the university supports and promotes economic development in the region through a variety of activities, including innovation and entrepreneurship, technology transfer, talent and workforce development, and community development. Many of these activities are highlighted on the CSU Innovation Portal, which was launched earlier this year.
The APLU designation cited CSU for its focus on connecting students' academic work with community priorities, the economy, and their own career objectives, while also promoting research and education programs with significant community and economic benefit. Examples included:
Numerous government and company partnerships, including with Parker Hannifin and NASA's John Glenn Research Center

;


A multidisciplinary and collaborative focus on the region's urban health workforce, through the NEOMED-CSU Partnership for Urban Health

; and


Educational and research collaborations with the Cleveland Clinic and the Cleveland Metropolitan School District.
For more information on the university's designation, click here.

News from the Technology Transfer Office
Patent Application Filing
Prof. Wenbing Zhao, an associate professor in the Department of Electrical Engineering and Computer Science (EECS), has filed a utility patent application titled "Systems and Methods for Privacy-Aware Motion Tracking with Notification Feedback." The patent application is directed to systems and methods of using motion sensors, wearable devices, and smart phones for human motion tracking with real-time feedback. The research that led to the patent application was supported in part by the Ohio Bureau of Worker's Compensation (BWC).
Invention Disclosure Pipeline
The TTO is working with Prof. Antonie van den Bogert, who is a Parker Hannifin Endowed Chair and a professor in the Department of Mechanical Engineering (ME), to submit an invention disclosure for an electroactive polymer strain sensor for the prevention of injuries in athletic settings. Prof. van den Bogert and his student team won the top prize in the Stretch Your Mind Engineering Challenge, which was sponsored by the Parker Hannifin Corporation. The TTO is also considering an invention disclosure for Prof. Chansu Yu, the chair of the Department of Electrical Engineering and Computer Science (EECS), for an improved process to tether GPS services and mobile devices.

Budgeting for NIH Modular Grants
The National Institutes of Health (NIH) is the only funding agency that uses modular budgets. In an effort to streamline the proposal process for Principal Investigators, effective immediately, when submitting a modular budget to the NIH, Sponsored Programs and Research Services (SPRS) will not require a detailed budget unless you are excluding items from the F&A cost base (i.e., equipment, tuition remission, subcontracts) or you plan to use a portion of the budget to fund course release. If the proposal is funded, SPRS will contact you at that point for a detailed budget.
Note that issuing a modular award does not relieve the grantee institution from its normal financial management requirements. The cost principles of the Uniform Guidance (2 CFR 200) and the applicable Cost Accounting Standards still apply: all project charges must be allowable, allocable, reasonable, and consistently treated, and the University must account for costs related to these awards by category within our standard accounting system.
Please contact Teri Kocevar directly with any questions.

Save the Date for Fall Grant Proposal Seminars
Save the date for one or both full-day grant proposal seminars this fall. A seminar for arts and humanities proposals is scheduled for Friday, October 14, and a seminar focused on NSF and NIH proposals is scheduled for Friday, October 21. The seminars will be offered by Grant Writers' Seminars & Workshops (GWSW). Last year's seminar received an average participant evaluation score of 4.8 out of 5, and was praised by all participants. Registration will be free for CSU tenured and tenure-track faculty, and will be announced in August.

Peer Reviewers & NIH Staff on
Constructing Successful Grant Application


In an article in The Chronicle of Higher Education, Paul Basken asked the rhetorical question, "Why Don't Young Scientists Get More Grants?" The answer is that often, they simply are not applying. We have highlighted an excerpt from the article below:
"After years of puzzling over how its grant-review process might be shortchanging younger scientists, the National Institutes of Health appears to have figured out a more fundamental truth: There just aren't enough of them applying. A report published on Thursday by several federal-grant experts breaks down NIH award rates by age groups, finding that older scientists aren't necessarily any more successful than are their younger counterparts."
_____________________________________________________________________________
Please share with us important news or updates on your research, scholarly, or creative activities. Updates may be related to a paper that has been accepted for publication in a high-impact journal, a book you've just published, your work that will be exhibited at a prominent institution, or other updates you wish to share with our office. Send details to j.yard@csuohio.edu and d.j.simon@csuohio.edu.
_____________________________________________________________________________
This newsletter is compiled and published by
The Office of Research