Prof. Li Receives Collaborative
NSF Research Award
Prof. Bibo Li of the Center for Gene Regulation in Health and Disease (GRHD) and the Department of Biological, Geological, and Environmental Sciences (BGES) has received a three-year, $292,500 collaborative NSF research award entitled "Telomerase Regulation in Deep Branching Eukaryotes."
Prof. Li's research will examine the unique structural and functional properties of telomerase from Trypanosoma brucei, which causes sleeping sickness, and particularly the roles of telomerase RNA in telomerase regulation. Telomerase is an RNA-dependent enzyme that is responsible for synthesizing telomeric DNA. Telomeres protect eukaryotic chromosomes like the hard ends of shoelaces and are important for the replication of chromosomes during cell division. The genetic mechanism of telomere replication by telomerase is well-studied in yeast, mammalian, and other eukaryotic cells, which represent recent branches of eukaryotic phylogeny. However, the mechanisms of telomere elongation by telomerase are significantly under-studied in deep-branching eukaryotes, which include Kinetoplastid protists like T. brucei. Prof. Li's research will have important implications for the study of aging and cancer.

Prof. Gogonea Receives NIH / Cleveland Clinic Award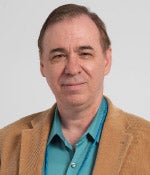 Prof. Valentin Gogonea, a professor in the Chemistry Department, received a $233,640 NIH sub-award from the Cleveland Clinic to investigate the structure of high density lipoprotein (HDL) particles that become dysfunctional by oxidative damage and contribute to atherosclerosis (hardening of the arteries). The sub-award, which is titled "HDL Structure, Function, & Dysfunction," is part of an NIH R01 Grant awarded to the Cleveland Clinic to study the role of HDL in heart disease. Prof. Gogonea will employ hydrogen-deuterium exchange mass spectrometry and small angle neutron scattering (SANS) to detect modifications in the shape of HDL particles that might be associated with HDL malfunction in reverse cholesterol transport (RCT). In addition, Prof. Gogonea will investigate whether dysfunctional HDL can still associate with plasma enzymes like lecithin cholesteryl acyltransferase (LCAT) and paraoxonase 1 (PON1), enzymes that protect HDL from oxidative stress and mature nascent HDL into spherical HDL, which is an important step in RCT.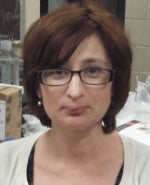 Prof. Yana Sandlers joined Cleveland State University in fall 2014 as an assistant professor in the Chemistry Department. Prof. Sandlers received her Ph.D. in chemistry with a focus on organic mass spectrometry in 2007. She completed her postdoctoral training in nutritional biochemistry at Case Western Reserve University in 2009. Prior to joining CSU, Prof. Sandlers was the assistant director of the Biochemical Genetics Section of the Genetics Laboratories at Kennedy Krieger Institute and was a research associate in the Department of Pediatrics at Johns Hopkins University.
Prof. Sandlers studies the application of clinical mass spectrometry and metabolomics to facilitate the early detection and diagnosis of complex metabolic conditions. She applies a multidisciplinary approach that combines cell biology, chemistry, and mass spectrometry to study metabolic abnormalities underlying inherited cardiomyopathies. Her main focus is on Barth syndrome, which is an inherited and untreatable disease that affects only males. Barth syndrome is a multisystem disorder that involves cardiac and skeletal muscle dysfunctions. Prof. Sandlers creates specific cell culture conditions that permit the growth of functional beating cardiomyocytes to model the natural environment of cardiac tissue. Prof. Sandlers is developing new mass spectrometry-based platforms for high-throughput analysis of clinically relevant metabolites in biofluids and dried blood spots.
Prof. Sandlers is a faculty member of the clinical chemistry graduate program and is actively involved in developing and enhancing CSU's clinical and bioanalytical Ph.D. program. Prof. Sandlers is a member of the American Association of Clinical Chemistry, the American Society of Mass Spectrometry, and the Society of Inherited Metabolic Disorders.

Featured Researcher Video Series - Stephanie Ryberg-Webster
Research by Prof. Stephanie Ryberg-Webster is the focus of the latest installment of the Featured Researcher Video series.
Prof. Ryberg-Webster is an associate professor in the Maxine Goodman Levin College of Urban Affairs. Her research explores the role of historic preservation in older urban communities such as Cleveland and the effects that preservation decisions have on urban planning, community development, and economic revitalization. Legacy cities often have to make difficult decisions regarding existing buildings which no longer serve their original purpose due to changes in population levels, shifting economic conditions, and neglected updates and maintenance. Prof. Ryberg-Webster is bringing her research into public policy discussions through her publications, collaboration with local partners such as the Cleveland Restoration Society, and engaged learning projects in her classes.
We encourage you to learn more about Prof. Ryberg-Webster's research and to take a look at our previous Featured Researcher Videos.

Prof. Chandra Kothapalli is an associate professor in the Department of Chemical and Biomedical Engineering. His multidisciplinary research interests include microfluidics, stem cell-based regenerative medicine, environmental toxicology, biomechanics, and cancer biology. He received a master's degree in materials science and engineering from the University of Connecticut, and a doctoral degree in bioengineering from Clemson University. After postdoctoral training at MIT and CUNY, he joined CSU in fall 2011.
Prof. Kothapalli's lab works on projects at the interface of engineering, biology, and medicine. Students in his lab employ conventional cell and molecular biology techniques along with state-of-the-art high-throughput screening and high-content imaging technologies. Some of the recent collaborative projects in his lab include: (a) development of microfluidic platforms to investigate the role of diffusive chemogradients on axonal outgrowth and targeting during embryonic developmental stages; (b) elucidation of the role of nitric oxide cues on human aortic smooth muscle cells under both healthy and diseased conditions; (c) investigation of the mechanisms by which various environmental toxicants affect neural stem cell survival, phenotype, and genotype; and (d) fabrication of scaffolds for localized cell and drug delivery after myocardial infarction. His research results include one book, two issued US patents, 35 peer-reviewed journal publications and book chapters, and 65 conference presentations. Prof. Kothapalli's research is supported by internal grants from CSU as well as external grants from the National Science Foundation and the National Institutes of Health.

Fall 2016 Grant Writing Seminars
Oct. 14 (Arts and Humanities) and Oct. 21 (NSF and NIH)
The Office of Research is excited to announce that it will sponsor two grant writing seminars this fall. The October 14 seminar will focus on the arts and humanities, and the October 21 seminar will focus on NSF and NIH proposals. The seminars will be conducted by Grant Writers' Seminars & Workshops, LLC, which has presented seminars to over 250 universities and research institutes since its founding in 1994. The seminars will present clear, concise information to help faculty write better grant proposals. Last year's seminar at CSU received an average participant rating of 4.8 points out of 5 possible, and we expect equally effective seminars this fall.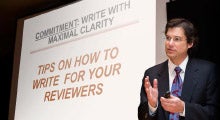 These one-day seminars are equally suited to both early career faculty and senior faculty. Senior faculty who have a successful research program but who want to learn how to be more effective at obtaining funding are especially encouraged to attend. Attendance is limited to tenured or tenure-track faculty. Each participant will receive extensive handouts and a copy of The Grant Application Writer's Workbook, customized for either NSF, NIH, or General Funding Agency, per each faculty member's preference.
Faculty interested in attending the seminar must obtain approval from their college/school dean prior to attending. The cost is free, but participants must register ahead of time because of space limitations. Seating is limited to 25 participants per seminar. For additional information please contact Dan Simon in the Office of the Vice President for Research at extension 5171 or at d.j.simon@csuohio.edu. The registration deadline is Tuesday, September 20. To register for a seminar, please complete the appropriate online registration form:

MATLAB License Available Now at No Charge
Cleveland State has obtained a University-wide license from MathWorks for MATLAB and Simulink software for all persons with a valid CSU email address (faculty, students, and staff). MATLAB and Simulink software are widely used for mathematical computation, analysis, visualization, and algorithm development in science and engineering.
This license is the culmination of a long-time effort by the Office of Research to bring software to faculty, students and staff for teaching and research. The software that will be available under the license includes the following:
1. MATLAB
2. Simulink
3. Bioinformatics Toolbox
4. Control System Toolbox
5. Curve Fitting Toolbox
6. Data Acquisition Toolbox
7. DSP System Toolbox
8. Image Processing Toolbox
9. Instrument Control Toolbox
10. Optimization Toolbox
11. Parallel Computing Toolbox
12. Signal Processing Toolbox
13. Statistics and Machine Learning Toolbox
14. Symbolic Math Toolbox
15. SimMechanics
16. SimScape
17. Simulink Control Design
18. Stateflow
Users who need additional toolboxes will be able to purchase them through child licenses. Most additional toolboxes cost $200 per year, although some are $500 per year. The CSU license allows unlimited use and installation on both CSU and home computers for all CSU faculty, students, and staff. Click here for installation instructions.

News from the Technology Transfer Office
CSU's First I-Corps@Ohio Graduates
Congratulations to the CSU team of associate professor Ye Zhu and doctoral candidate Jonathan Gurary in the Department of Electrical Engineering and Computer Science (EECS), who recently completed the 2016 I-Corps@Ohio program. The 2016 cohort comprised 20 university teams from across Ohio. The CSU team's mobile communication authentication technology, named MobiPass, has been funded by the National Science Foundation. The I-Corps@Ohio curriculum is designed to help aspiring entrepreneurial teams understand the market for their technology, develop a compelling commercialization strategy, and attain new skills that will be useful for a long-term career in research and development.
Invention Disclosure Pipeline
The TTO is currently working with Byron White, VP for University Engagement, on the submission of an invention disclosure for his Career Lines web tool that allows user to navigate the connection between academic majors and occupations. The technology has been under development for over one year and has received funding from various foundations, as well as the Ohio Department of Higher Education.

NSF FastLane Passwords and Cayuse Compatibility
Effective August 1, the NSF has implemented a more convenient and secure process for resetting NSF passwords. NSF awardees and proposers should no longer contact Sponsored Programs & Research Services to reset their passwords on FastLane or Research.gov; instead, faculty can reset their own passwords.
Recent changes in NSF FastLane have resulted in compatibility problems with Cayuse, the University's proposal submission system. To ensure timely and accurate submission of NSF proposals, please use FastLane until further notice to submit NSF proposals. Cayuse should be used only to route the budget for approvals. Please direct any questions to Teri Kocevar at x3675 or by email at m.kocevar@csuohio.edu.

You Are Invited, Don't Miss It!
Undergraduate Research Poster Session - Sept. 1st at 10:00 AM
The Office of Research invites students, faculty, and staff to attend the Undergraduate Research Poster Session on Thursday, September 1 from 10 am - 2 pm in the Student Center Atrium. Students and faculty will present and discuss research that was funded with an Undergraduate Summer Research Award (USRA). The poster session will showcase 59 undergraduate students who worked on 48 research USRA projects, plus McNair students and their research. Cash prizes will be awarded to the top three posters.
_____________________________________________________________________________
Please share with us important news or updates on your research, scholarly, or creative activities. Updates may be related to a paper that has been accepted for publication in a high-impact journal, a book you've just published, your work that will be exhibited at a prominent institution, or other updates you wish to share with our office. Send details to j.yard@csuohio.edu and d.j.simon@csuohio.edu.
_____________________________________________________________________________
This newsletter is compiled and published by
The Office of Research