Schearer and Wirth Receive NSF CAREER Awards
Dr. Eric Schearer, an assistant professor in the Department of Mechanical Engineering, and Dr. Chris Wirth, an assistant professor in the Department of Chemical and Biomedical Engineering, have each received NSF CAREER awards. The Faculty Early Career Development (CAREER) Program is the National Science Foundation's most prestigious award in support of early-career faculty.
Dr. Wirth's project is titled Interrogating Dense Anisotropic Colloidal Suspensions with Scattering Morphology Resolved Total Internal Reflection Microscopy and has been funded for $500,000 over five years. He will develop and apply a technology to measure the motions and forces that arise in a concentrated suspension of nanoparticles. This research will transform our understanding of how nanoparticles of complex shape or surface chemistry interact during the processing of coatings, production of complex fluids, and in biology.
Dr. Schearer will develop technology that allows a caregiver to "teach" a neuroprosthesis to control a patient's paralyzed arm, as well as an empathy training program for engineers that centers on visits to the homes of people with spinal cord injuries. His project, titled Neuroprostheses for Functional Reaching by Users with High Tetraplegia, has been funded for $550,000 over five years.
Congratulations to Drs. Schearer and Wirth!

Benjamin Baran, Management
Dr. Benjamin Baran joined Cleveland State in 2016 as an assistant professor in the Department of Management. He earned his master's degree in industrial/organizational psychology and Ph.D. in organizational science from the University of North Carolina at Charlotte. A veteran of Operation Iraqi Freedom and Operation Enduring Freedom, Dr. Baran continues his military service as a commander in the U.S. Navy Reserve.
Dr. Baran holds certifications as a Senior Professional in Human Resources from the HR Certification Institute and as an SHRM Senior Certified Professional from the Society for Human Resource Management. His research on the intersection of human resource management with leadership and organizational change, high-reliability organization, and employee well-being has appeared in a number of scholarly journals, including Human Relations, the Journal of Business and Psychology, and the Journal of Vocational Behavior.

Featured Researcher Video Series

Cathleen Lewandowski,
Social Work

Research by Dr. Cathleen Lewandowski, a professor and Director of the School of Social Work, is the focus of this month's Featured Researcher Video. Dr. Lewandowski leads CSU's Center for Behavioral Health Sciences (CBHS), and her research focuses on child welfare and addiction. Click here to watch.

Internal Funding Opportunities

URA Funding Deadline is April 30

The Undergraduate Research Award (URA) program provides up to $1,000 for undergraduate student research in a CSU course during the academic year. Applicants must be CSU students with at least junior standing. All forms of research, scholarship and creative activity are encouraged.

There are two application deadlines each year: one for the fall semester and one for the spring semester. The deadline for fall 2018 funding is April 30. Click here for more information.

Linda Francis, Criminology, Anthropology, and Sociology
Dr. Linda Francis is an associate professor in the Department of Criminology, Anthropology, and Sociology (CAS). Dr. Francis joined the faculty of CSU in 2011. She has published over twenty articles and book chapters on a range of topics, including sociology, public health, social work, psychology, and medicine. She has been PI or Co-I on grants from the National Cancer Institute and the American Association of Family Physicians, as well as from the Alzheimer's Association.
Dr. Francis was recently awarded a three-year grant from the Alzheimer's Association to develop a virtual training program for staff in skilled-nursing facilities for dementia care. This study develops the concept of "affective memory," which is based on established sentiments rather than cognitive labels. The collaboration among sociologists, computer scientists, and neuroscientists will create a computer program to simulate interactions supportive of affective memory. This program will be tested as a training intervention to increase engagement and well-being, thereby reducing depression and the need for psychotropic medication among elderly residents with dementia.

Hilary Plum, Strawberry Fields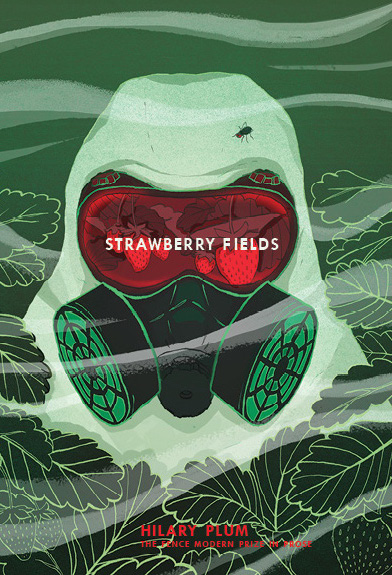 Strawberry Fields by Hilary Plum
Hilary Plum is the author of the novel Strawberry Fields, winner of the Fence Modern Prize in Prose. She joined CSU in 2017 as an assistant college lecturer teaching creative writing in the Department of English and serves as associate director of the CSU Poetry Center. She organizes the Poetry Center's annual Lighthouse reading series.
Ms. Plum also wrote Watchfires, a nonfiction work that won the 2018 GLCA New Writers Award for Creative Nonfiction. She has taught creative and critical writing in a range of academic and community settings, including the University of the Arts, Bryn Mawr College, and Kenyon College. Recent fiction, essays, and criticism have appeared in Bookforum, Full Stop, Consequence, Poetry Northwest, the Seneca Review, and the Massachusetts Review.

Invention Disclosure Pipeline

The Patent Review Committee reviewed and approved the invention disclosure submitted by Professor Antonie van den Bogert, a professor and the Chair of the Department of Mechanical Engineering, and graduate student Chris Schroeck, titled Flexion and Rotation Monitor. The invention provides an array of non-rigid, elastic strain sensors to monitor the relative motion of joints in the human body. The initial market focus will be on tracking the progress of patients undergoing knee rehabilitation via physical therapy.

Contact Jack Kraszewski for assistance with a disclosure to begin the process of protecting your invention or intellectual property.

Drug Development Boot Camp

BioEnterprise is hosting a drug development event, which will be held at the Global Center for Health Innovation on Wednesday, May 9, 2018 from 9:00 am to 2:00 pm.

This educational one-day event will provide an overview of the drug discovery and development process, and a practical understanding of how to translate research to clinical development.

Technology Commercialization News
Ye Zhu Receives NSF I-Corps Training Award
Dr. Ye Zhu, an associate professor in the Department of Electrical Engineering and Computer Science (EECS), has received an NSF I-Corps award to explore the commercial potential of his authentication technology. Dr. Zhu's team will receive $50,000 over a six month period to participate in the I-Corps curriculum. The project is titled Securing Mobile Devices with Memorable, usable, and Secure Authentication. During the training, Dr. Zhu and his team will engage with industry, talk to customers, partners and competitors, and develop entrepreneurial skills to facilitate commercialization.

2018-2019 Internal Funding Awards
The Office of Research is pleased to announce an exciting portfolio of internal research projects that have been funded across the University.
Fifty-five Undergraduate Summer Research Award (USRA) proposals were funded across six colleges. These projects are expected to support 71 undergraduate students this summer. 79 faculty will volunteer time to support research conducted by our students. The students will learn and share experiences throughout the summer as a single cohort, and will present their research results at a poster session at CSU on September 6.
Fourteen Graduate Student Research Award (GSRA) proposals were funded across four colleges. These projects will support dissertation research in areas such as robotics, marketing, cancer, social equality, glaucoma, and carpal tunnel syndrome. Seventeen Faculty Research Development (FRD) applications were received, and four proposals were funded. These awards promise to culminate in external funding proposals to the NSF, NIH, and other federal agencies. The funded proposals include the following.

Girish Shukla, associate professor in the Department of Biological, Geological, and Environmental Sciences (BGES), Molecular Control of Androgen Signaling and Steroid Biosynthesis in Prostate Cancer

Anton Komar, professor in the Department of Biological, Geological, and Environmental Sciences (BGES), A Novel (elF2A Knockout) Mouse Model to Study Diabetes and Cancer

Robert Hurley, assistant professor in the Department of Psychology, Eye Movement Investigation of Right-Hempispheric Frontotemporal Lobar Degeneration

Ye Zhu, associate professor in the Department of Electrical Engineering and Computer Science (EECS), Securing Next Generation Medical Devices
The Office of Research thanks all applicants for their proposals, congratulates all awardees, and thanks all reviewers for their careful and conscientious reviews!

Obesity and Neurology: Multidisciplinary Research Seminar
Dr. John Gunstad, a professor in the Department of Psychological Sciences and Director of the Applied Psychology Center at Kent State University, will be featured at the next Multidisciplinary Research Seminar, hosted by the Office of Research on Friday, May 4, 2018. Dr. Gunstad will discuss the links between weight loss and improvements in memory and other cognitive abilities in his presentation Can losing weight protect against Alzheimer's disease?
The seminar will take place from 12:00-1:15 pm in PH-104. Lunch will be provided.

Upcoming Research Seminars Across Campus
The Thomas Bell Lectureship: Are Carbon Nanotubes the XXI Century Plastics? Matteo Pasquali, Rice University, April 19, 3:00-4:00 pm in Washkewicz Hall 405
The History of Multiphase Science and Computational Fluid Dynamics, Robert Lyczkowski
April 26, 3:00-4:00 pm in Washkewicz Hall 405
Student Digital Research Showcase, DigitalCSU
May 3, 10:00 am-1:00 pm in the Student Center Atrium
Action Research Showcase, College of Education
April 19, 4:00-5:30 pm in the Julka Hall Atrium
_____________________________________________________________________________________________
Please share with us important news or updates on your research, scholarly, or creative activities. Updates may be related to a paper that has been accepted for publication in a high-impact journal, a book you've just published, your work that will be exhibited at a prominent institution, or other updates you wish to share with our office. Send details to j.yard@csuohio.edu and d.j.simon@csuohio.edu.
_____________________________________________________________________________________________
This newsletter is compiled and published by
The Office of Research